Tech Session provides its customers with the latest technological networking solutions and support, enabling companies to work more efficiently and effectively. We combine a wide variety of best-of-breed hardware and software solutions with extensive knowledge of all aspects of networking. It focuses on medium-sized and large businesses looking for an experienced partner capable of handling all their IT needs. In more than 20 years, Tech Session has acquired extensive knowledge and experience in: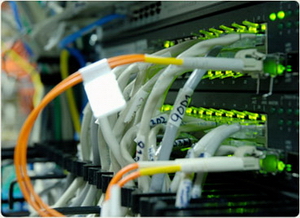 security solution                      Firewalls, Intrusion Prevention, VPN & SSL VPN, Gateway & client Anti-Malware, E-mail, Internet and IM content security,
                                                                  Data Leakage Prevention, Strong User authentication & SSO.
server integration                    Combining new technology with existing systems to protect your investments.
consulting                                 Providing advice on all aspects of your current and future IT infrastructure.
implementation                        Offering hands-on service installing new systems or applications.
support and maintenance        High quality support based on clearly defined service level agreements.
network Connectivity               Routing, L2-4 Switching, Fiber, media conversion, emulation.
wireless LAN                             Indoor & outdoor wireless LAN with high throughput, stability and security.